Police officers present parts of the retrieved inscription from the Auschwitz Birkenau entrance, during a press conference in Krakow, Poland, Tuesday, Dec. 22, 2009. The infamous inscription "Arbeit Macht Frei" from the former Nazi death camp Auschwitz Birkenau was stolen Dec. 18, 2009 and retrieved by the Polish Police three days later.
Poland will formally seek Sweden's help in investigating the theft of the "Arbeit Macht Frei" ("Work Sets You Free") sign from the Auschwitz memorial, confirming that Polish authorities suspect a Swedish link in the crime.
Boguslawa Marcinkowska, a spokeswoman for Krakow prosecutors, says her office will send a formal request for help Wednesday to the Swedish Justice Ministry in Stockholm.
Polish media have been reporting that the theft was commissioned by a collector living in Sweden, but investigators have not confirmed that.
The sign was stolen earlier this month and found two days later cut into three pieces. Police have arrested five men whom they described as common criminals who likely stole the sign on a commission from abroad.
Canadian astronaut Robert Thirsk gestures as he rests inside a vehicle of the Russian Space Agency shortly after his landing in the steppe near the town of Arkalyk, Kazakhstan.Bob Thirsk is back on Earth after spending a record length of time in space for a Canadian astronaut - an experience he has described as an exhausting but exhilarating six months aboard the International Space Station. The Russian spacecraft carrying Thirsk and two crew mates landed in Kazakhstan, in central Asia, after deploying parachutes to slow down its descent to a soft, upright touchdown at 2:17 a.m. ET on Tuesday. "It was a long journey and the thing is that they are safe on the ground," Steve MacLean, president of the Canadian Space Agency, said moments after the hatches on the space capsule were opened. "It is a great thing." Thirsk was the second of the three to be hauled out the top of the round re-entry craft, which landed in a field of knee-high brown grass about 80 kilometres southwest of Arkalyk in Kazakhstan's barren north.
Angels punish Yanks
ALCS Game 5 is not for the faint of heart. It contains huge rallies, lead swings, a manic seventh inning and a heart-stopping finish. Brian Fuentes closes against the Yankees, and his Angels are still alive.

Angels 7, Yankees 6
While accepting criticism that his government was "lax" in overseeing the billion-dollar initiative to generate electronic health records, McGuinty said he will not call for a public inquiry into the eHealth scandal.

Hundreds of crashes on Alberta's icy roads
The first major snowfall of the season resulted in one fatal collision in

Calgary

, while hundreds of out-of-control motorists crashed on

Alberta

's icy roads

Marijuana brownies mistakenly eaten for Thanksgiving
A Kingston man faces drug-dealing charges after a family member munching on drug-laced brownies ended up in an ambulance. Police officers were called to a home late Monday afternoon to help paramedics. A man told the emergency personnel that his family member passed out after eating brownies baked with marijuana. Police saw two large plastic pails full of pot and several large plants. A 39-year-old man is charged with possession of marijuana for the purpose of trafficking.

LEAF LAUGHS!!!

Ron Wilson's next move to try and wake up the winless Toronto Maple Leafs is to give his players the day off. The Leafs coach benched two of his top scorers in favour of rookies and was forced to start third-string goalie Joey MacDonald on Tuesday night and still wound up with the same kind of result -- a 4-1 loss to the Colorado Avalanche.Even though that left Toronto sitting dead last in the league, Wilson is sticking to his plan of having everyone take Wednesday off. The team has just one game over the next 10 days and he's intent on using that time to lighten the mood."First of all, we've got to relax here a little bit -- maybe just do a complete reset," said Wilson. "The worst has already happened up to this point (with) how you could possibly start a season. We're not going to practise all of those (upcoming off-days) -- it might seem logical to practise and work on everything, but we've got to just relax here a little bit and step away tomorrow.
"(We'll) try to have a little bit of fun on Thursday and go from there."After starting 0-5-1, there's only one direction to go.Former Leaf Darcy Tucker played a big role in the latest setback, scoring a goal and adding an assist in his first game back in Toronto since being bought out in the summer of 2008. He was thrilled to make an impact.
| | | | | |
| --- | --- | --- | --- | --- |
| | Saturday, Sep 26 | Sunday, Sep 27 | Monday, Sep 28 | Tuesday, Sep 29 |
| | | | | |
| Forecast | Light rain | showers | Light rain | Light rain |
| High | 16 °C | 20 °C | 16 °C | 13 °C |
| Low | 10 °C | 14 °C | 11 °C | 8 °C |
| Prob of Precip | 90 % | 40 % | 80 % | 60 % |
Governor General Michaelle Jean has announced 60 new appointments to or within the Order of Canada. Hockey great Wayne Gretzky is promoted to a Companion of the Order, as is Calgary Flames part owner Harley Hotchkiss. Paralympic champion Chantal Petitclerc and retired Supreme Court justice Michel Bastarache are new Companions of the Order. Former Liberal cabinet ministers John Manley and Anne McLellan and one-time Ontario attorney general Roy McMurtry are named Officers of the Order. New Members of the Order include singer Carroll Baker, TV science host Jay Ingram, and Madeline Ziniak, national vice president of OMNI Television
Layton: PM must 'reach out'
Liberal Leader Michael Ignatieff has already signalled his party will move a motion of no-confidence or vote against the Conservative government at the first available opportunity. The first chance for the Liberals to introduce their own no-confidence motion is on Oct. 1. Speaking in Halifax, Layton said it is up to the government to work to find common ground in a minority Parliament."The prime minister has a responsibility to understand that he cannot govern alone," Layton said. "If Mr. Harper wants to avoid an election he must reach out to other parties. If he fails to do so, then we have an election."Layton insisted his party has publicly presented its position on employment insurance, pension protection and limits on credit card interest and ATM fees in the House of Commons.
| | | | | |
| --- | --- | --- | --- | --- |
| | Friday, Aug 28 | Saturday, Aug 29 | Sunday, Aug 30 | Monday, Aug 31 |
| | | | | |
| Forecast | Cloudy with sunny breaks | Light rain | Isolated showers | Sunny with cloudy periods |
| High | 19 °C | 21 °C | 19 °C | 18 °C |
| Low | 11 °C | 15 °C | 12 °C | 11 °C |
| Probability of Precipitation | 40 % | 70 % | 40 % | 10 % |
A large flag flies at half staff outside the house used by President John F. Kennedy as the 'summer White House' near the Kennedy family compound in Hyannis Port, Mass., Wednesday, Aug. 26, 2009.
BOSTON — Mourners gathered Thursday at the Kennedy compound in Cape Cod for a private Mass commemorating Sen. Ted Kennedy. Among those arriving were his nieces Caroline, daughter of former President John F. Kennedy, and Maria Shriver, daughter of his late sister Eunice. After the Mass, a motorcade was to leave for Boston and pass sites that were significant to the senator on the way to the John F. Kennedy Presidential Library, which he helped develop. His body will lie in repose there until Friday, a Senate office statement said. At the end of a barricaded road leading to the Cape Cod compound, a bouquet of white and yellow lilies lay on the lawn of David Nylan's vacation rental, and a U.S. flag flew at half-staff in Kennedy's memory. Nylan, 38, of Malden, said people have stopped near his house to leave flowers since Kennedy died Tuesday at age 77 after battling brain cancer. Some have asked Nylan and friends who are sharing the house to lead them down the road to view the Kennedy house.
U.S. Sen. Edward M. Kennedy's body will travel more than 70 miles (110 kilometres) from his Cape Cod home
to Boston to lie in repose in a presidential library he helped develop in tribute to one of his slain brothers
Mourners gathered Thursday at both ends of a 70-mile route of a motorcade carrying the body of Sen. Edward M. Kennedy from the Cape Cod home where he spent his final days to the presidential library bearing the name of one of his slain brothers. The late senator's loved ones — including niece Caroline, daughter of former President John F. Kennedy, and son Patrick, a Rhode Island congressman — arrived before noon for a private Mass at the family compound in Hyannis Port. Shortly before the motorcade left, clapping could be heard in the house and family members emerged onto the porch, some holding hands, others talking and laughing.
Kennedy championed workers' rights
His passion for the working class was "heartfelt," recalled Ross Eisenbrey, vice president of the Economic Policy Institute, who worked with Kennedy on the Senate Labor and Human Resources Committee as labor counsel in the mid 1990s. "The wonderful thing about him is he cared personally about these people." In a similar minimum wage fight in the 1990s, when Newt Gingrich, R-Ga., controlled the House and Bob Dole, R-Kan., the Senate, Kennedy was able to raise the wage from $4.25 to $5.15 an hour by being an "absolute obstructionist," said Eisenbrey. "Every time Republicans tried to do something, he'd attach a minimum wage increase to it. They ended up having to filibuster their own legislations, and finally they gave up," he added.
Senators and Supreme Court justices join Prime Minister Stephen Harper to listen to Gov. Gen. Michaëlle Jean give the Speech from the Throne
Former NHL coach Jacques Demers, who in 2005 revealed he had hidden his struggle with illiteracy, journalist Linda Frum Sokolowski and Tory loyalists were among a slate of Senate appointees announced Thursday. Prime Minister Stephen Harper named nine new members to the upper chamber. Demers, who led the Montreal Canadiens to a Stanley Cup in 1993, has been working as an analyst for the sports network RDS, which announced Demers's Senate appointment on its website. "I was contacted for the first time July 13 by someone in the prime minister's entourage," Demers is quoted as saying on the website. "This person told me I was one of Mr. Harper's choices and he wanted to know if I was interested. "I answered that I would be very honoured to be a senator. Mr. Harper contacted me a few days later."
| | | | | |
| --- | --- | --- | --- | --- |
| | Thursday, Jul 30 | Friday, Jul 31 | Saturday, Aug 1 | Sunday, Aug 2 |
| | | | | |
| Forecast | Chance of thundershowers | Cloudy with showers | Mainly sunny | Thundershowers |
| High | 24 °C | 22 °C | 25 °C | 22 °C |
| Low | 14 °C | 16 °C | 14 °C | 16 °C |
| Probability of Precipitation | 40 % | 70 % | 0 % | 40 % |
NO PLACE FOR RACIST DISGRACE

Recently our roving reporter Mike Milne got caught up in an anti-racist demonstration out at Main and Vodden. Recent racist grafeety urged him to pick up a sign and protest with a sign that states BRAMPTON HAS NO PLACE FOR RACIST DISGRACE!. Quite the title! Milne says he summed it all up with his slogan that to him "says it all" BELOW: Milne is seen with one of the many supporters who turned out.
Bernard Madoff lost his Manhattan penthouse Thursday, July 2, 2009, when U.S. Marshals took possession of the US$7 million property and forced his wife to move out. U.S. Marshals arrived at lunchtime, bringing a court order giving them control of the swanky living quarters.
The building in midtown Manhattan in New York where Bernard Madoff and wife Ruth own a penthouse apartment is seen in this aerial view on March 22, 2009.
C.J. LaFrance
Monday June 22 2009
Sending a message
... As of Monday morning, participants in the 10th annual Relay For Life event at the Brampton Fairgrounds raised $233,000 for the Canadian Cancer Society. Donations are still rolling in from the 12-hour overnight relay walk held June 19 to 20, and officials expect the final tally to sit at roughly $260,000. Here, candle luminaries spell the word 'HOPE' in the bleachers at the Brampton Fairgrounds where the local relay was held.
| | | | | |
| --- | --- | --- | --- | --- |
| | Tuesday, Jul 28 | Wednesday, Jul 29 | Thursday, Jul 30 | Friday, Jul 31 |
| | | | | |
| Forecast | Risk of thunderstorms | Cloudy with showers | Sunny with cloudy periods | Cloudy with showers |
| High | 26 °C | 24 °C | 24 °C | 24 °C |
| Low | 18 °C | 16 °C | 12 °C | 16 °C |
| Probability of Precipitation | 60 % | 40 % | 10 % | 40 % |
| | | | | |
| --- | --- | --- | --- | --- |
| | Thursday, Jun 25 | Friday, Jun 26 | Saturday, Jun 27 | Sunday, Jun 28 |
| | | | | |
| Forecast | Variable cloudiness | Sunny | Sunny | Light rain |
| High | 26 °C | 26 °C | 26 °C | 23 °C |
| Low | 18 °C | 16 °C | 14 °C | 16 °C |
| Probability of Precipitation | 20 % | 10 % | 0 % | 90 % |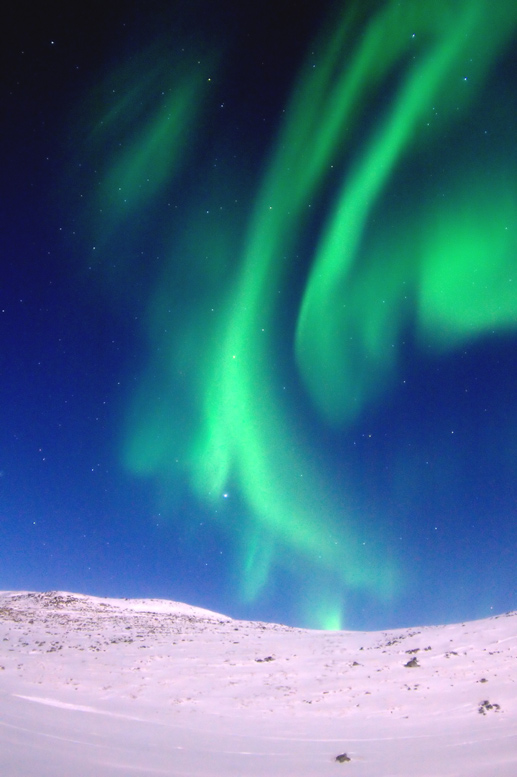 first visitor from beyond earth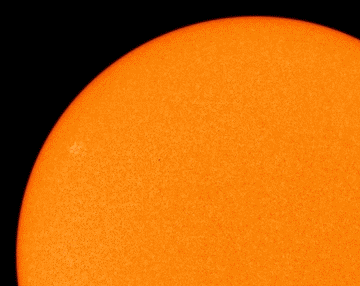 The sunspot's two dark cores are each about the size of Earth, and they are crackling with B-class solar flares. During years of Solar Max (e.g., 2000-2002) we would consider such activity minor, but now, during the deep solar minimum of 2008-2009, it merits attention. The magnetic polarity and high latitude of the sunspot identify it as a member of new Solar Cycle 24, expected to peak in 2013. This makes sunspot 1019 a sign of things to come. Readers with solar telescopes should take a look.
| | | | | |
| --- | --- | --- | --- | --- |
| | Friday, May 29 | Saturday, May 30 | Sunday, May 31 | Monday, Jun 1 |
| | | | | |
| Forecast | Variable cloudiness | Isolated showers | Sunny | Isolated showers |
| High | 20 °C | 17 °C | 18 °C | 24 °C |
| Low | 13 °C | 7 °C | 7 °C | 10 °C |
| Probability of Precipitation | 30 % | 40 % | 0 % | 40 % |
A Komodo dragon moves out of a toilet at a visitor center on Rinca island, Indonesia. Komodo dragons have shark-like teeth and poisonous venom that can kill a person within hours of a bite. Yet villagers who have lived for generations alongside the world's largest lizard were not afraid - until the dragons started to attack.
The stories spread quickly across this smattering of tropical islands in southeastern Indonesia, the only place the endangered reptiles can still be found in the wild: Two people were killed since 2007 - a young boy and a fisherman - and others were badly wounded after being charged unprovoked.
Komodo dragon attacks are still rare, experts note. But fear is swirling through the fishing villages, along with questions on how best to live with the dragons in the future.
Main, a 46-year-old park ranger, was doing paper work when a dragon slithered up the stairs of his wooden hut in Komodo National Park and went for his ankles dangling beneath the desk. When the ranger tried to pry open the beast's powerful jaws, it locked its teeth into his hand.
"I thought I wouldn't survive... I've spent half my life working with Komodos and have never seen anything like it," said Main, pointing to his jagged gashes, sewn up with 55 stitches and still swollen three months later. "Luckily, my friends heard my screams and got me to hospital in time."
Komodos, which are popular zoo exhibits from the United States to Europe, grow to be three metres long and 70 kilograms. All of the estimated 2,500 left in the wild can be found within the 1,810-square-kilometre Komodo National Park, mostly on its two largest islands, Komodo and Rinca. The lizards on neighbouring Padar were wiped out in the 1980s when hunters killed their main prey, deer.
The giant lizards have always been dangerous, said Rudiharto. However tame they may appear, lounging beneath trees and gazing at the sea from white-sand beaches, they are fast, strong and deadly.
The animals are believed to have descended from a larger lizard on Indonesia's main island Java or Australia around 30,000 years ago. They can reach speeds of up to nearly 30 kilometres per hour, their legs winding around their low, square shoulders like egg beaters.
When they catch their prey, they carry out a frenzied biting spree that releases venom, according to a new study this month in the journal Proceedings of the National Academy of Sciences. The authors, who used surgically excised glands from a terminally ill dragon at the Singapore Zoo, dismissed the theory that prey die from septicemia caused by toxic bacteria in the lizard's mouth.
"The long, jaded teeth are the primary weapons. They deliver these deep, deep wounds," said Bryan Fry of the University of Melbourne. "But the venom keeps it bleeding and further lowers the blood pressure, thus bringing the animal closer to unconsciousness."
Four people have been killed in the last 35 years (2009, 2007, 2000 and 1974) and at least eight injured in just over a decade. But park officials say these numbers aren't overly alarming given the steady stream of tourists and the 4,000 people who live in their midst.
"Any time there's an attack, it gets a lot of attention," Rudiharto said. "But that's just because this lizard is exotic, archaic, and can't be found anywhere but here."
Still, the recent attacks couldn't have come at a worse time.
The government is campaigning hard to get the park onto a new list of the Seven Wonders of Nature - a long shot, but an attempt to at least raise awareness. The park's rugged hills and savannahs are home to orange-footed scrub fowl, wild boar and small wild horses, and the surrounding coral reefs and bays harbour more than a dozen whale species, dolphins and sea turtles.
Clyde is located in an area known as The Dunstan named by an English surveyor, John Turnbull Thomson. He was the second white man to enter the region in the spring of 1857. It is believed he used the name Dunstan because the mountains reminded him of his birthplace in England where Dunstan means "a stone on the hill" Thomson was probably inspired by the schist tors dominating the landscape.




Originally known as Upper Dunstan, Clyde like many Central Otago towns and settlements owes its existence to gold which was discovered in the region in 1861. Two miners, American-born Horatio Hartley and an Irish immigrant to the United States, Christopher Reilly, tried their luck near the entrance to the gorge where Clyde now lies. Their fabulous gold strike in 1862 started the Dunstan Gold Rush and within a year up to 40,000 miners were digging along the banks of the Clutha River, then known as the Molyneux . By the end of the first year, the field had yielded close to 2,000 kilograms (70,000 ounces) of gold. By about 1870 traditional mining methods at the Dunstan field came to an end and gold was extracted by sluicing and dredging companies (at one stage about 30 dredges operated on the Clutha River between Clyde and Alexandra).




Although Clyde began life as a "canvas" town, permanent structures started to appear within a few years when the occupants of tent sites were given the opportunity to buy the title to their land. In May, 1865 the Post Office officially adopted the name Clyde, named after Lord Clyde, the Commander of the British forces during the Indian Mutiny. A year later it was proclaimed a municipality after sixty-one people signed a petition calling for local government representation. The town was the administrative centre for the district until 1989 when it was relocated to nearby Alexandra.

http://www.promotedunstan.org.nz
| | | | | |
| --- | --- | --- | --- | --- |
| | Tuesday, May 26 | Wednesday, May 27 | Thursday, May 28 | Friday, May 29 |
| | | | | |
| Forecast | Variable cloudiness | Cloudy with showers | Cloudy with showers | Variable cloudiness |
| High | 16 °C | 20 °C | 21 °C | 19 °C |
| Low | 9 °C | 11 °C | 11 °C | 9 °C |
| Probability of Precipitation | 20 % | 80 % | 80 % | 20 % |
Iranian President Mahmoud Ahmadinejad, arrives to attend a regional summit meeting with officials from Iran, Afghanistan and Pakistan, being held in Tehran, Iran, Sunday, May 24, 2009. Iranian President Mahmoud Ahmadinejad is calling for a face-to-face debate with his American counterpart Barack Obama at the United Nations.
The offer by Ahmadinejad came at a news conference in Tehran today as he stepped up his campaign for his re-election in the June 12 presidential vote.
If returned to office, Ahmadinejad says he wants to meet Obama during the UN General Assembly in September to debate "world issues and the way toward peace."
Ahmadinejad is in a four-way race against a fellow hardliner and two pro-reform candidates.
ARLO COMES TO BRAMPTON
Album cover for the original 1967 album, Alice's Restaurant
The church, originally built as the St. James Chapel in 1829, was enlarged in 1866 and renamed Trinity Church. Ray and Alice Brock purchased the property in 1964 and made it their home. The building has had several owners since the early 1970s. [5]
In 1991, Guthrie bought the church that had served as Alice and Ray Brock's former home, at 4 Van Deusenville Road, Great Barrington, Massachusetts, and converted it to the Guthrie Center, a nondenominational, interfaith meeting place.[6]
The church's exterior is covered with white vinyl siding with the original cornerstone dedications still intact. There are two public entrances, a ramp for disabled guests on the side of the building and another consisting of two large wooden doors. The entrance from the side leads directly into the chapel. The front entrance leads into a living room with couches and a kitchen to the left. Bathrooms are located down a straight hallway to the right. Above this hallway is a sign that says " One God - Many Forms / One River - Many Streams / One People - Many Faces / One Mother - Many Children -Ma".
In the main chapel area there is a stage for performances set up with microphone and other audio inputs. On the stage, in the rear center, Officer Obie's chair sits as a reminder of the arrest. In the rear of the chapel there is a set of stairs and a loft which holds a shrine dedicated to multiple religions and also contains a viewing loft. Also, there is a door that leads to a set of private rooms in which Alice and Ray once lived.
In recent years, the Guthrie Center has become a popular folk music venue, hosting the Troubadour Concert series annually from Memorial Day to Labor Day. Musical guests have included John Gorka, Jaane Doe, The Highwaymen and, of course, Arlo Guthrie. The annual "Garbage Trail Walk", retracing the steps of Arlo and folksinger Rick Robbins (as told in the song), raises money for Huntington's Disease research. On Thanksgiving, the Center hosts a "Thanksgiving dinner that can't be beat" for people in need from the local community.
Killer Bramer, Jody Lampro, Jeannie Burns,
Arlo Guthrie
, Marie Burns, Abe Guthrie, Annie Burns
The NHL and its fans are in for a treat as Sidney Crosby's Penguins and Alex Ovechkin's Capitals faceoff in the second round.Not that the NHL would ever admit it cheers for certain teams, but the league must be beaming at the results of the playoffs so far. Because in terms of marketing the sport to casual fans, Gary Bettman and his buddies are looking at a huge summer.
The only Stanley Cup final permutation right now that doesn't result in huge media coverage – let's call it the 'nightmare scenario' – would be if Anaheim met Carolina. This is not meant to besmirch these two great teams; they simply don't have the name recognition that draws in the ESPN crowd.
Even by the most liberal calculations, however – that is to say, not handicapping two low seeds against teams that 'should' beat them in the next two rounds – there is only a one-in-16 chance the Ducks and Canes meet in the final. Otherwise, a huge pool of viewers is available in nearly every other scenario.
In the Western Conference, you have two Original Six teams from big sports markets: Detroit and Chicago. As an added bonus, both teams come pre-packaged with feel-good stories: The Wings are the defending champions and the NHL's marquee franchise right now, while the Blackhawks are riding a crest of local goodwill as fans return to rock the home arena after decades of neglect. With both teams facing off in this season's Wrigley Field Winter Classic, casual fans already have a base of familiarity to work from, too.
And if not the Original Sixers, how about Vancouver? The Canucks are now Canada's last hope at ending a national losing streak of 15 seasons and Canadians tend to pull for whichever team north of the 49th parallel remains, so northern ratings would be huge. Coupled with the fact Vancouver is one of the nation's biggest cities and has a fan base growing even more rabid as success on the ice echoes 1994 and you've got a good situation.
The embarrassment of riches in the East is just as palpable. The Washington-Pittsburgh series guarantees either Alex Ovechkin or Sidney Crosby in the conference final and their second-round death match alone will bring in big headlines across the continent.
Having Ovechkin in the final would be tremendous for NHL marketers, especially since his personality and on-ice skills are so translatable to viral forms such as YouTube. If Crosby can bring his squad back to the final for another go, it would be just as satisfying.In the Western Conference, you have two Original Six teams from big sports markets: Detroit and Chicago. As an added bonus, both teams come pre-packaged with feel-good stories: The Wings are the defending champions and the NHL's marquee franchise right now, while the Blackhawks are riding a crest of local goodwill as fans return to rock the home arena after decades of neglect. With both teams facing off in this season's Wrigley Field Winter Classic, casual fans already have a base of familiarity to work from, too.
| | | | | |
| --- | --- | --- | --- | --- |
| | Tuesday, May 5 | Wednesday, May 6 | Thursday, May 7 | Friday, May 8 |
| | | | | |
| Forecast | Isolated showers | Isolated showers | Light rain | Scattered showers |
| High | 15 °C | 17 °C | 16 °C | 17 °C |
| Low | 5 °C | 8 °C | 11 °C | 11 °C |
| Probability of Precipitation | 40 % | 40 % | 80 % | 60 % |
Barack Obama was up in arms yesterday after a low-flying plane skimmed low over New York for a White Office photo shoot, provoking fears and memories of the 9/11 terrorist attack on the city.
The jet , which serves as Air Force One when the president is on board, spent half an hour circling the Statue of Liberty and Manhattan's financial district on Monday morning leading to concerned office workers evacuating buildings. New York Mayor Michael Bloomberg called the stunt "insensitive" , while President Obama was said to be "furious". The idea behind the photo opportunity was to capture theBoeing 747 with a historic landmark in the background, in this case the Statue of Liberty. The director of the White House military office, Louis Caldera, yesterday apologised. He said: "Last week, I approved a mission over New York. I take responsibility for that … it's clear that the mission created confusion and disruption.
a
| | | | | |
| --- | --- | --- | --- | --- |
| | Friday, Apr 24 | Saturday, Apr 25 | Sunday, Apr 26 | Monday, Apr 27 |
| | | | | |
| Forecast | Mainly sunny | cloudy periods | cloudy | showers |
| High | 22 °C | 25 °C | 26 °C | 21 °C |
| Low | 4 °C | 17 °C | 17 °C | 7 °C |
| Prob of Precip | 30 % | 10 % | 20 % | 40 % |
C.W. Jefferys students leave school after classes yesterday. A teen was arrested after he was caught with a loaded handgun while being questioned by police and the school's principal.
A CANADIAN /CANUCK
VANCOUVER VICTORY
Game 1 turned out to be just that and the Canucks, who took seven minor penalties in the first two periods, felt somewhat fortunate to emerge with a 2-1 victory.
Roberto Luongo passed a three-deep ring of reporters and six TV cameras surrounding Mats Sundin
Quebec offers $120M loan to AbitibiBowater

as a temporary measure to help the company while under bankruptcy protection.
| | | | | |
| --- | --- | --- | --- | --- |
| | Friday, Apr 10 | Sat, Apr 11 | Sunday, Apr 12 | Monday, Apr 13 |
| | | | | |
| Forecast | Sunny | Sunny | sunny | cloudiness |
| High | 8 °C | 7 °C | 7 °C | 10 °C |
| Low | -2 °C | -3 °C | -4 °C | -4 °C |
| Prob of Precip | 10 % | 10 % | 0 % | 10 % |
MORE DIRTY COPS.....Fantino Abused Power, Documents Allege.
The latest round in Ontario Provincial Police Commissioner Julian Fantino's fight to have an adjudicator removed from a disciplinary hearing goes before the courts Monday amid fresh allegations that the province's top cop abused his power and acted unlawfully. The new allegations, contained in filings with the Ontario Court of Appeal, stem from a criminal probe into a police officer who was a defence witness at the misconduct hearing Fantino initiated against two other senior officers. The criminal investigation began in January, three months after now-retired provincial police Insp. Keith Messham inadvertently disclosed a privileged document during the discipline process. "The commissioner, in commencing a criminal investigation of (ret.) Insp. Messham, has again attempted to punish a defence witness," according to the defence's factum filed with Appeal Court. The document also shows the probe prompted the two other officers to complain about Fantino's behaviour to the deputy minister of community safety and the province's integrity commissioner. The complaint, which has not been proven, alleges Fantino "engaged in unlawful acts of reprisals against defence witnesses," according to the factum. The Messham probe came as a Divisional Court panel was still weighing a Fantino request to force retired justice Leonard Montgomery to step down as adjudicator in the misconduct case. In a letter to the lead investigator filed with the Appeal Court, Messham's lawyer Scott Fenton called the probe of his client a "gross misuse" of criminal investigative power. "The decision to direct a criminal investigation against Insp. Messham (ret.) appears to be part of a broader pattern of misuse of authority by the commissioner of the OPP against current and former senior officers who the commissioner perceives are disloyal, recalcitrant or disrespectful of his authority and his particular methods of enforcing discipline," Fenton wrote. On Monday, the Appeal Court hears yet another attempt by Fantino to have the hearings put on hold while he fights to have Montgomery removed as adjudicator. The disciplinary case arose when the high-profile commissioner charged Supt. Ken MacDonald and Insp. Alison Jevons, formerly with the provincial force's internal standards branch, with misconduct and deceit under the Police Services Act. The two officers had reviewed how police responded to a domestic dispute involving yet another officer in 2004 and concluded proper process was not followed.
BUDDY CAN YOU SPARE ME A JOB?
Canada is shedding jobs at a rate not seen since the deep recession of the early 1980s, as March saw another 61,300 workers join the ballooning ranks of the unemployed. The loss brought Canada's official unemployment rate to eight per cent, the worst in seven years. Statistics Canada noted that since the peak in October, employment has fallen each month for a total of 357,000, representing 2.1 per cent of the work force. That is the most since 1982. "Losses in March were widespread across a number of industries, most notably in manufacturing, finance, insurance, real estate and leasing, construction and natural resources," the agency said Thursday. Economists had been expecting another poor jobs report with about 55,000 jobs lost.
Slow Birth Of The Electric Car....The electric car company, Tesla Motors, plans to unveil a new prototype this week, the Model S. Judging by the early photos leaked on the Internet, it will have all the sleek, sports-car looks the company is known for, but with one very important difference: the price tag. Unlike Tesla's US$109,000 electric Roadster, the new car will cost less than US$50,000, the company says. That's still pricier than your typical four-door family car, but cheap enough for Tesla to move beyond selling cars to Hollywood celebrities and start courting the all-important mainstream customer. So far, Tesla is little more than a fringe player in the auto industry. It has a 1,000 person wait list for its Roadster, but that says as much about how slowly the cars are being built than it does about demand. Since its launch in 2006, Tesla has delivered just 250 Roadsters, which it now makes at a rate of 20 per week. Tesla is also not making money yet, and late last year had to borrow $40 million from investors. It says it could be profitable by later next year.
A large tree frog, Nyctimystes sp., with enormous eyes that was discovered in a rainforest in Papua New Guinea's highlands wilderness in 2008 is shown. brilliant green tree frog with huge black eyes, jumping spiders and a striped gecko are among more than 50 new animal species scientists have discovered in a remote, mountainous region of Papua New Guinea.
The discoveries were announced Wednesday by Washington D.C.-based Conservation International, which spent the past several months analyzing more than 600 animal species the group found during its expedition to the South Pacific island nation in July and August. Of the animals discovered, 50 spider species, three frogs and a gecko appear to have never been described in scientific literature before, the conservation group said. The new frogs include a tiny brown animal with a sharp chirp, a bug-eyed bright green tree frog and another frog with a loud ringing call. One of the jumping spiders is shiny and pale green, while another is furry and brown.
| | | | | |
| --- | --- | --- | --- | --- |
| | Friday, Mar 27 | Saturday, Mar 28 | Sunday, Mar 29 | Monday, Mar 30 |
| | | | | |
| Forecast | Sunny with cloudy periods | Light rain | Isolated showers | Variable cloudiness |
| High | 11 °C | 8 °C | 8 °C | 4 °C |
| Low | -1 °C | 1 °C | 0 °C | -2 °C |
| Probability of Precipitation | 20 % | 90 % | 90 % | 20 % |
Woman Keeps Wits About Her To Escape Carjacker In Milton
A 30-year-old woman is alive and well and lucky to be able to tell her tale after she took evasive maneuvers to avoid a carjacker in Milton on Monday. Halton Regional Police say the would-be victim was coming back from a shopping trip in a plaza at
820 Main St. South
around 6:30pm when she got into her car in the parking lot. When she looked up, he was there - a stranger standing over her, threatening to harm her if she didn't do exactly what she was told. She began sliding over into the passenger seat as he got into the driver's side. But instead of simply stopping there, the quick witted woman kept going, quickly opening the door and tumbling out of the other side of the vehicle, screaming for help from passersby. She was also smart enough to have grabbed the keys, leaving her attacker alone in a car that wasn't going anywhere. Her befuddled assailant dashed away in the other direction and disappeared. Now cops are looking to stop this would be wheel-man before he tries it again. The suspect is described as: Latin American, 30-40, 5'8" with an average build.He was wearing sunglasses, jeans and a bomber style brown and green plaid winter jacket. The victim was shaken up but physically unharmed
In a mission that may fundamentally change humanity's view of itself, NASA on Friday prepared to launch a telescope that will search our corner of the Milky Way galaxy for Earth-like planets.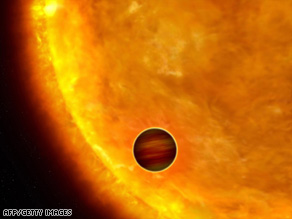 Kepler will look for planets passing in front of their stars. Such events are called transits.
| | | | | |
| --- | --- | --- | --- | --- |
| | Friday, Mar 6 | Saturday, Mar 7 | Sunday, Mar 8 | Monday, Mar 9 |
| | | | | |
| Forecast | Sunny with cloudy periods | Isolated showers | Light rain | Mainly sunny |
| High | 12 °C | 10 °C | 14 °C | 3 °C |
| Low | 2 °C | 0 °C | 2 °C | -1 °C |
| Probability of Precipitation | 30 % | 70 % | 80 % | 20 % |
| | | | | |
| --- | --- | --- | --- | --- |
| | Tuesday, Jan 27 | Wednesday, Jan 28 | Thursday, Jan 29 | Friday, Jan 30 |
| | | | | |
| Forecast | Sunny with cloudy periods | Isolated flurries | Isolated flurries | Isolated flurries |
| High | -8 °C | -6 °C | -5 °C | -3 °C |
| Low | -12 °C | -11 °C | -12 °C | -9 °C |
| Probability of Precipitation | 20 % | 40 % | 60 % | 60 % |
| | | | | |
| --- | --- | --- | --- | --- |
| | Thursday, Feb 12 | Friday, Feb 13 | Saturday, Feb 14 | Sunday, Feb 15 |
| | | | | |
| Forecast | Rain-snow mix | Variable cloudiness | Sunny with cloudy periods | Variable cloudiness |
| High | 3 °C | -3 °C | -2 °C | -1 °C |
| Low | 0 °C | -9 °C | -11 °C | -7 °C |
| Probability of Precipitation | 60 % | 20 % | 10 % | 20 % |
| | | | | |
| --- | --- | --- | --- | --- |
| | Tuesday, Feb 10 | Wednesday, Feb 11 | Thursday, Feb 12 | Friday, Feb 13 |
| | | | | |
| Forecast | Cloudy with showers | Light rain | Rain-snow mix | Isolated flurries |
| High | 8 °C | 11 °C | 2 °C | -1 °C |
| Low | -1 °C | 6 °C | -1 °C | -7 °C |
| Probability of Precipitation | 70 % | 90 % | 70 % | 40 % |
The 43rd edition of the American football Super Bowl has been won by the Pittsburgh Steelers. The Steelers beat the Arizona Cardinals 27-23. The Pittsburgh Steelers set a record by winning the Super Bowl for the sixth time in a row.

For a long time, the Steelers enjoyed a comfortable 20-7 lead, but the Cardinals managed to catch up in the fourth quarter. However, a touchdown by Santonio Holmes 35 seconds before the end sealed the victory for the Pittsburgh Steelers.

US rock star Bruce Springsteen and his E Street Band performed during half time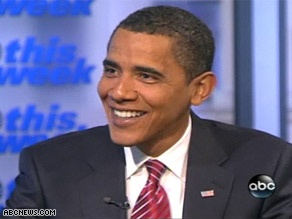 WASHINGTON GOING TO THE DOGS
Picking the first dog is harder than it seems — but it the race could be narrowing down. President-elect Barack Obama said in an interview Sunday on ABC's "This Week" that choosing the right dog is harder than selecting a Cabinet member. "We're closing in on it. This has been tougher than finding a commerce secretary," Obama told George Stephanopoulos. The hotly debated dog question, Stephanopoulos admitted, was submitted by the future first daughters — Sasha and Malia — before the show, which is broadcast from the Newseum. "I heard they were taken straight to the first dog exhibit and while you were getting made up, they went into the control room and played director and producer," Stephanopoulos said. "And they actually gave me a question they want me to ask you. You know exactly what it's going to be." Obama's response: "Uh oh." "They seem to have narrowed it down to a Labradoodle or a Portuguese water hound," he said. "Medium sized dog, and so, we're now going to start looking at shelters to see when one of those dogs might come up."